We are professional fully welded ball valve ball manufacturer in China and have supplied high qualified valve accessories to the worldwide valve manufactures for many years.Welded ball valve is one type of ball valves in the connection types,and another type is flange ball valve.
What's the differences between these two types?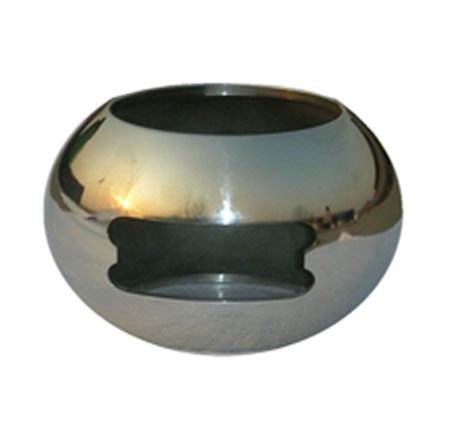 Fully Welded Ball Valve Ball
First: Flange ball valve is more complex than welded ball valve in the processing.And using more material than welded ball valve.So flange ball valve is more expensive than welded ball valve in the case of the same size,material,pressure and so on.
But flange ball valve is very easy replace when it is damaged.
Second:Welded ball valve is composed of welded body,fully welded ball valve ball and anti-explosion stem.Valve ball usually choose stainless steel ball valve ball and carbon steel ball valve ball.Working temperature is in the range of -29-150℃.
Fully welded ball valves are wildly used in natural gas, petroleum, heating, chemical , thermal pipe networks and other long - distance pipeline fields.
1. Urban gas: Gas output pipeline, main trunk and branch supply pipeline, etc.
2. Central heating:Welded ball valves are used in output pipelines, main lines and branch lines of large- scale heating equipment.
3. Heat exchanger: Controlling the open and close of pipelines and loops.
4.Steel plants: All kinds of fluid pipeline, exhaust pipeline, gas and heat supply pipeline, fuel supply pipeline.
Recently city traffic is becoming more and more busy,and the roads are becoming more and more complex.There are a large quantity of pipes underground for different purposes.
Therefore ,safety requirements and effective requirements are very high in the construction and maintenance of gas supply pipelines and heating supply pipelines.Welded ball valve can be buried directly underground.
The use of the latest engineering techniques can minimize the space occupied by valve controlling, and greatly save construction costs and engineering time.And can prevent the risk of gas explosion.So welded ball valves are the best choices.
If you want to know more about fully welded ball valve ball,please kindly contact us.